Product Description
Drawing inspiration from the traditional knife of the Chokwe people of Central and Southern Africa, the original Spyderco Chokwe was a revered member of our Ethnic Series of knives. The Watu continues this proud tradition, translating the original ethnic pattern into an even smaller, handier form.
Its distinctive triangular blade is full-flat-ground from CPM® 20CV stainless steel and paired with an open-backed, coffin-shaped handle with full, skeletonized stainless steel liners, a high-strength Compression Lock® mechanism, and stunning carbon fiber/G-10 laminate scales. These features are complemented by a reversible deep-pocket wire clip that offers a choice of left or right-side, tip-up carry.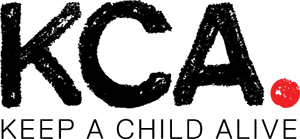 Spyderco is honored to support Keep a Child Alive, an organization dedicated to providing life-saving anti-retroviral treatment, care and support services to HIV/AIDS-afflicted children and their families in Africa and the developing world. The Watu was inspired by traditional ethnic knives of Central Africa, so we are honored to give something back to its homeland by donating a portion of the receipts of each one sold. For more information on this worthy charity, please visit KeepAChildAlive.org.
Overall Length 7.35" (187mm)
Blade Length 3.26" (83mm)
Closed Length 4.17" (106mm)
Blade Thickness 0.098" (2.5mm)
Handle Carbon Fiber/G-10 Laminate
Tip Carry Position Tip-Up
Please know and understand your local laws and regulations BEFORE purchasing this item. By purchasing, the BUYER declares that he/she:
Is legally entitled to purchase, own, carry and use a knife of this type, and is of legal AGE to do so.

Is legally entitled to receive the item at the shipping address provided with payment.

Agrees that the Seller assumes ABSOLUTELY NO LIABILITY for your purchase.
Product Videos
Custom Field
Product Reviews